On September 17, 1994 musicians in Belgrade, Ljubljana, Pula, Sarajevo, Skopje and Vienna were connected by telephone to play togetherin a concert. A special conference call from the Austrian Postal Service made the musical communication by telephone possible.

a project by the

PROJECT GROUP MREZA/NETZ
Barbara Doser, Birgit Flos, Hofstetter Kurt, Barbara Holub, Snezana Kostic-Uveric, Rocko Marjanovic, Nicole Marjanovic-Zoubek, Norbert Math, Milos Uveric-Kostic


MUSICIANS
Goran Cavajda.........Beograd
Hofstetter Kurt.......Vienna
Pino J. Ivancic.......Pula
Lado Jaksa............Ljubljana
Norbert Math..........Vienna
Milan Mladenovic......Beograd
Dzevad Sabanagic......Sarajevo
Vlatko Stefanovski....Skopje


WRITERS
Goran Novakovic.......Vienna
Milos Uveric-Kostic...Vienna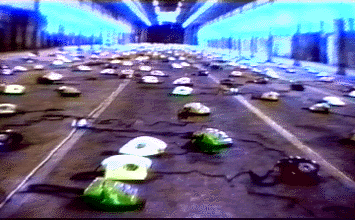 THE LIVE EVENT IN VIENNA´S REMISE
In Vienna´s Remise, a former depot for streetcars, 1000 telephones were laid out on the floor.
People could listen to the telephone concert only through these telephones.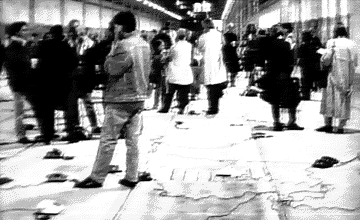 MREZA/NETZ VIDEO - A MEMORY OF THE LIVE EVENT IN VIENNA

1510
From all over the world, the concert could be experienced by calling the Viennese four digit telephone number 1510.

LIVE BROADCAST
Radio B92 in Beograd, Radio Labin Express in Labin/Pula, Radio 99 Sarajevo and Radio Skopje in Skopje broadcast the event live.

SPONSORS
Austrian Federal Ministry of Education and Arts
Austrian Federal Ministry of Foreign Affairs,
City of Vienna
Cultural and Urban Planing Departments
Verein StadtRaum Remise
WWFF
Many thanks to the Austrian Postal Service.