english

N stands for variable or for nothing, just as the simultaneity of order and chaos represents an event horizon or margins claim the middle.
N follows n.
n is a supersymmetrical composition by Hofstetter Kurt. Through his method of Inductive Rotation, which provides a space-time commutation of the notes, he achieves a synthesis of atonal and tonal music within a system of rules that allows artistic intuition.
Following the same method of generating aperiodic patterns, the moving and still images are created by Barbara Doser.
The simple nudity of black and white contrasts with an opulence of straight, curved and flat lines that oscillate, standing and moving between grace and tension ... rotating or not.
An aesthetic-phenomenological journey through optoacoustic landscapes meets the recipient, shaped by aperiodic patterns that are irrational through the simultaneity of order and chaos, so that intuition provides insight away from rationality. There is no repetition of the same and something immanent is spreading.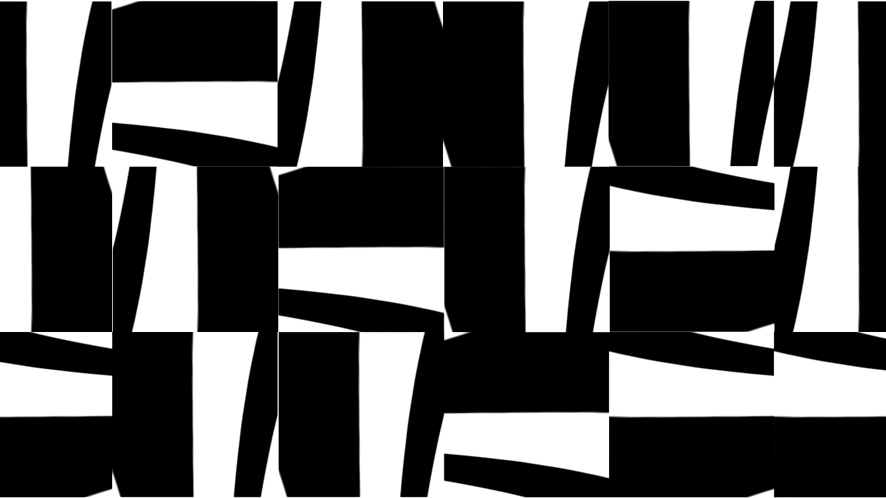 credits
idea, concept ... Barbara Doser
visuals ... BarbaraDoser
music ... Hofstetter Kurt
realisation ... PARALLEL MEDIA – Barbara Doser and Hofstetter Kurt
Vienna (c) 2019, all rights reserved


contact ... barbaradoser((at))sunpendulum.at, mail[[at]]hofstetterkurt.net

deutsch

N steht für Variable oder für Nichts, so wie die Gleichzeitigkeit von Ordnung und Chaos einen Ereignishorizont darstellt oder Ränder Anspruch auf die Mitte erheben.
N folgt Klein n.
Klein n ist eine supersymmetrische Komposition von Hofstetter Kurt. Mittels seiner Methode der Induktiven Rotation, die eine Raum-Zeit-Kommutation der Noten vorsieht, gelangt er zu einer Synthese von atonaler und tonaler Musik innerhalb eines Regelsystems, das künstlerische Intuition erlaubt.
Derselben Methode zur Generierung von aperiodischen Mustern folgend entstehen dazu die Videobewegt- und standbilder von Barbara Doser.
Die schlichte Nacktheit von Schwarz-Weiß steht einer Opulenz von geraden, gebogenen und flächigen Linien gegenüber, die stehend und in Bewegung zwischen Grazilität und Spannung changieren ... rotierend oder auch nicht.
Eine ästhetisch-phänomenologische Reise durch optoakustische Landschaften trifft auf den rezipierenden Menschen, geformt durch aperiodische Muster, die durch die Gleichzeitigkeit von Ordnung und Chaos irrational sind, sodass Intuition abseits der Ratio Erkenntnis erbringt. Es liegt nicht die Wiederholung des Selben vor und etwas Immanentes breitet sich aus.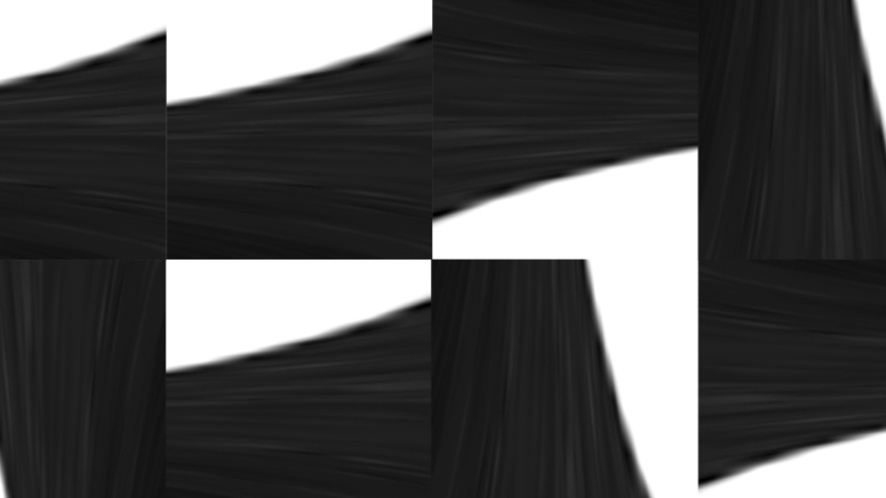 credits
Idee, Konzept ... Barbara Doser
Visuals ... BarbaraDoser
Musik ... Hofstetter Kurt
Realisation ... PARALLEL MEDIA – Barbara Doser und Hofstetter Kurt

Wien (c) 2019, Alle Rechte vorbehalten
Kontakt ... barbaradoser((at))sunpendulum.at, mail[[at]]hofstetterkurt.net